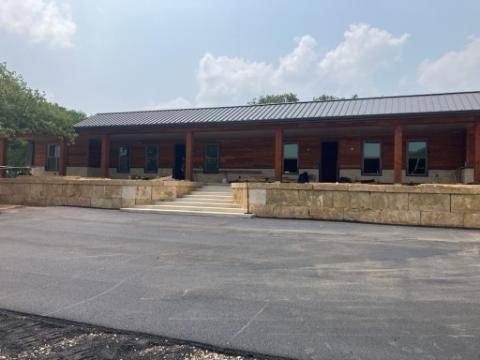 We are pleased to announce that the Sugartree Lodge is open and ready to host family reunions, golf groups of up to 16, showers, staff meetings with golf, or other events. Check out our photo gallery!
The 4,300-square-foot lodge at Sugartree is located across the pond in the previous area of the overflow lot, with a cart path that leads to the golf course and putting green and a new asphalt parking lot. It offers eight bedrooms (12 beds) and four bathrooms, along with two full kitchens. It can be separated into two sides by a retractable privacy door, each with four bedrooms and two bathrooms. Each side has two single queens rooms and two double queen rooms. Both sides have a large gathering room with a 85-inch smart television. Outside is a large barbeque grill to accommodate elaborate cooking adventures or smores. The large covered patio provides excellent views of the eatery facilities, golf course, and pro shop across the fishing pond.
For renting information, call Tee Jay Burge, PGA, at (817) 341-1111.
Cancellation Policy
• Cancellations that are made two weeks or more prior to the reservation date will incur a charge of $150.00.
• Unless booking can be filled from the waitlist, cancellations that are made within 14 days prior to the reservation date will be equal to one night's rental per person.
Contact Tee Jay Burge, General Manager / Head Professional, to check availability.
Phone Number: (817) 341-1111
Email Address: t.burge@sugartreegolf.com
Rates
Non-Golf Rate (Per Night) – $149.00 + Tax Per Person
Golf Rate (Per Night) – $199.00 + Tax Per Person
Includes:
Maximum Number Of Guests – 8 (We can accommodate up to 12 in certain circumstances)
Minimum Number Of Guests – 4
One round of golf on the Championship Golf Course (Per nights stay)
Shared golf cart (Included with Golf Packages)
Unlimited play on the GP3 Par 3 Course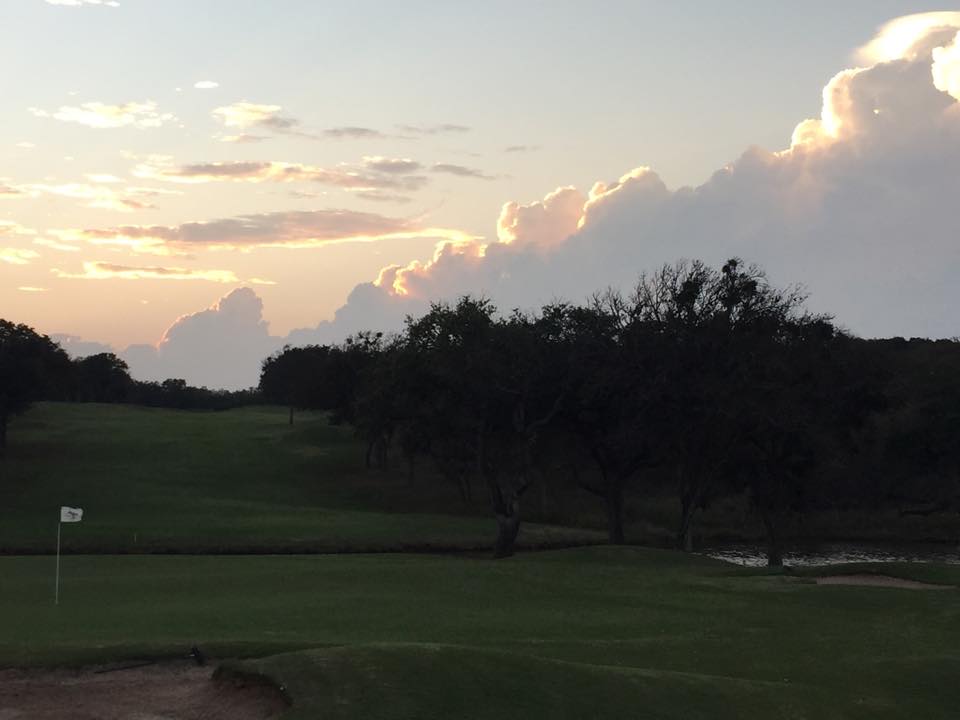 Policies
• A credit card will be required at the time of booking, which will guarantee the reservation.
• Cart drivers must be at least 16 years of age and have a valid Driver's License.
• Carts must be returned to the Pro Shop each evening. (The time is determined by the Pro Shop.)
• Check-In Time – 3:00 P.M.
• Check-Out Time – No later than 11:00 A.M.
• Credit card information is required to be kept on file at the Pro Shop until all charges are paid.
• If the course is closed due to bad weather, rain checks for play will be issued.
• No more than two people per cart.
• No outside alcohol is allowed due to the TABC Mixed Beverage License.
• No pets are allowed.
• Tee times must be booked at the Pro Shop.
• The GP3 Par 3 Course is walking only.
• The person making the reservation will be held responsible for any damage incurred to any of the property during the time of occupancy.
Sugartree Lodge Photo Gallery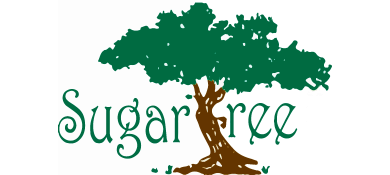 Location
251 SugarTree Drive
Lipan, TX 76462